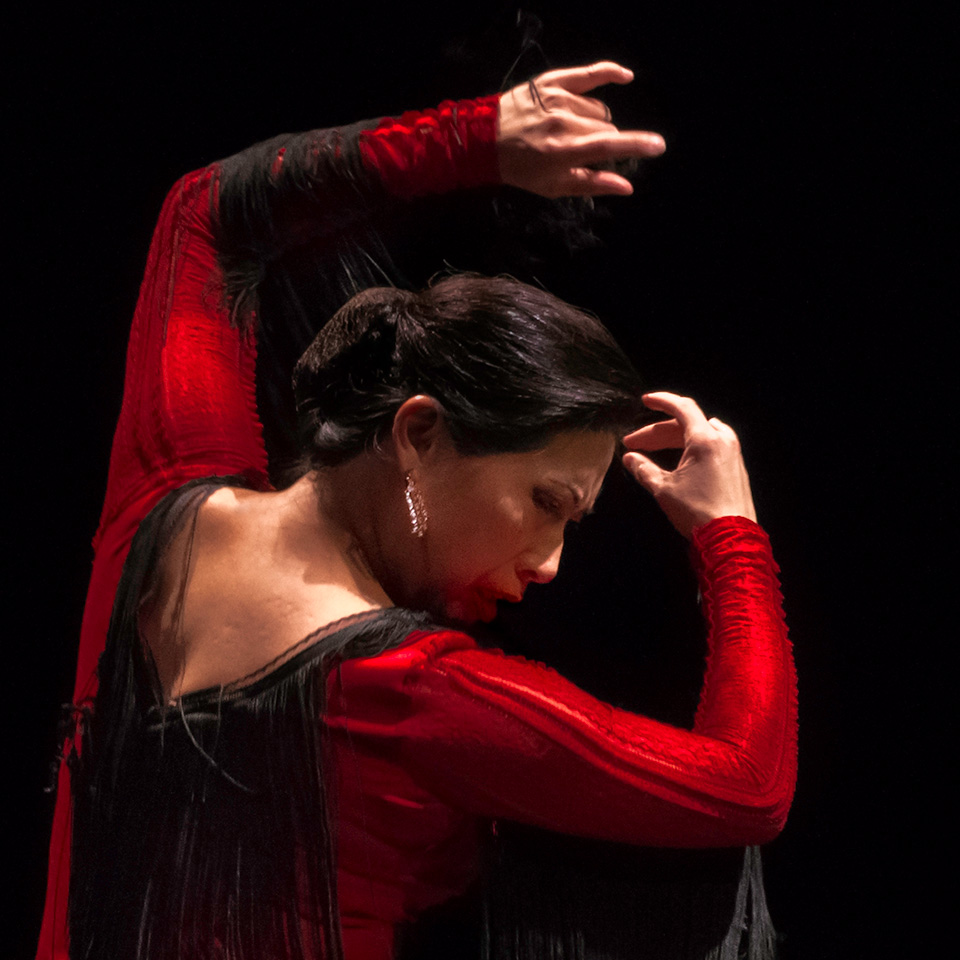 KASANDRA "LA CHINA", artistic director, flamenco dancer
Kasandra "La China" is one of Canada's leading flamenco artists well-known for her unrelenting drive to push the artistic envelope. A tirelessly ambitious artistic director and soloist, Kasandra is always hungry for new sources of inspiration and knowledge, constantly pushing her musical and choreographic mastery to its limits. She has performed with international flamenco artists including Maria Bermudez & Sonidos Gitanos, Ricardo Lopez, Emilio Ochando, Gaspar Rodriguez and Danel Jurado and has appeared in prestigious events with the Vancouver International Dance Festival, Vancouver Symphony Orchestra, Victoria & Vancouver Flamenco Festivals. She has recently toured with the Kasandra Flamenco Ensemble. Known for her explosive spirit, rhythmic footwork, grace and personal character, Kasandra embodies flamenco with her dynamic, precise style. She is the creator of successful productions including "Cafe de Chinitas", "Encuentros" and "Solo Flamenco" and is the honoured recipient of Canada and BC Arts Council awards. "Kasandra is a powerhouse of one, and a notable icon in the world of Canadian flamenco dance and performance". www.kasandraflamenco.com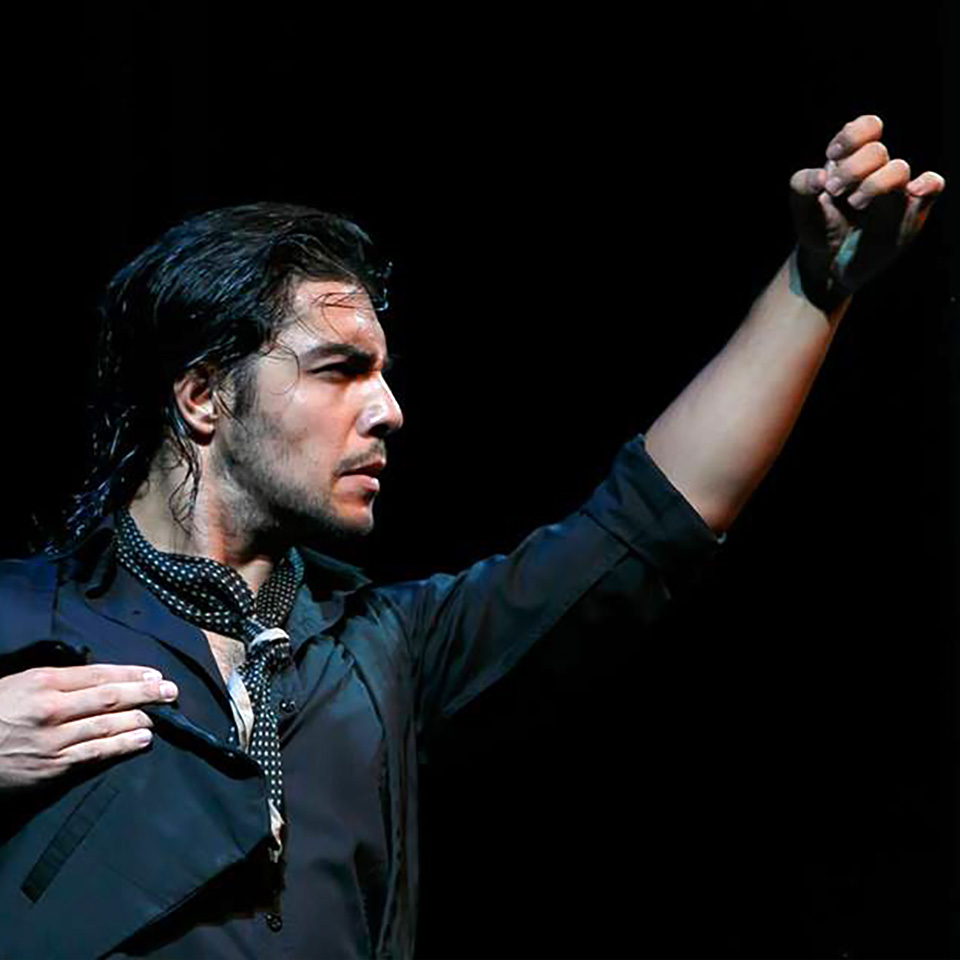 IVAN VARGAS, bailaor (Granada, Spain)
Ivan Vargas is a celebrated artist who embodies the feeling of flamenco, achieving that fine balance between spontaneity and control, modernity and tradition. Born in the cave "La Rocio" of Sacromonte in Granada, he comes from "Los Maya", a dynasty of renowned flamenco artists including dancers Manolete, Mario Maya, Juan Andres Maya and also, master guitarist Juan Maya "Marote". Passionate about "Flamenco Puro", Ivan made his debut in Madrid at the tender age of 8 and achieved fame at an early age. He has studied with flamenco masters El Guito, Alejandro Granados, Rafaela Carrasco, Mercedes Ruiz, Juana Amaya, Andres Pena, Manuel Linan among others. He has performed in the most renowned Spanish flamenco tablaos including Zambra, Casa Patas, Corral de la Pacheca and Café de Chinitas. He has performed in flamenco's most prestigious events, the Bienal de Sevilla, Festival de Jerez, Festival de Bologna (Italy), Festival de Nimes (France), and the Flamenco Festivals in London, Albuquerque, Slovenia and Ukraine. He directs his own company and has toured his dance production, "Yo Mismo", to critical acclaim. www.ivanvargasflamenco.com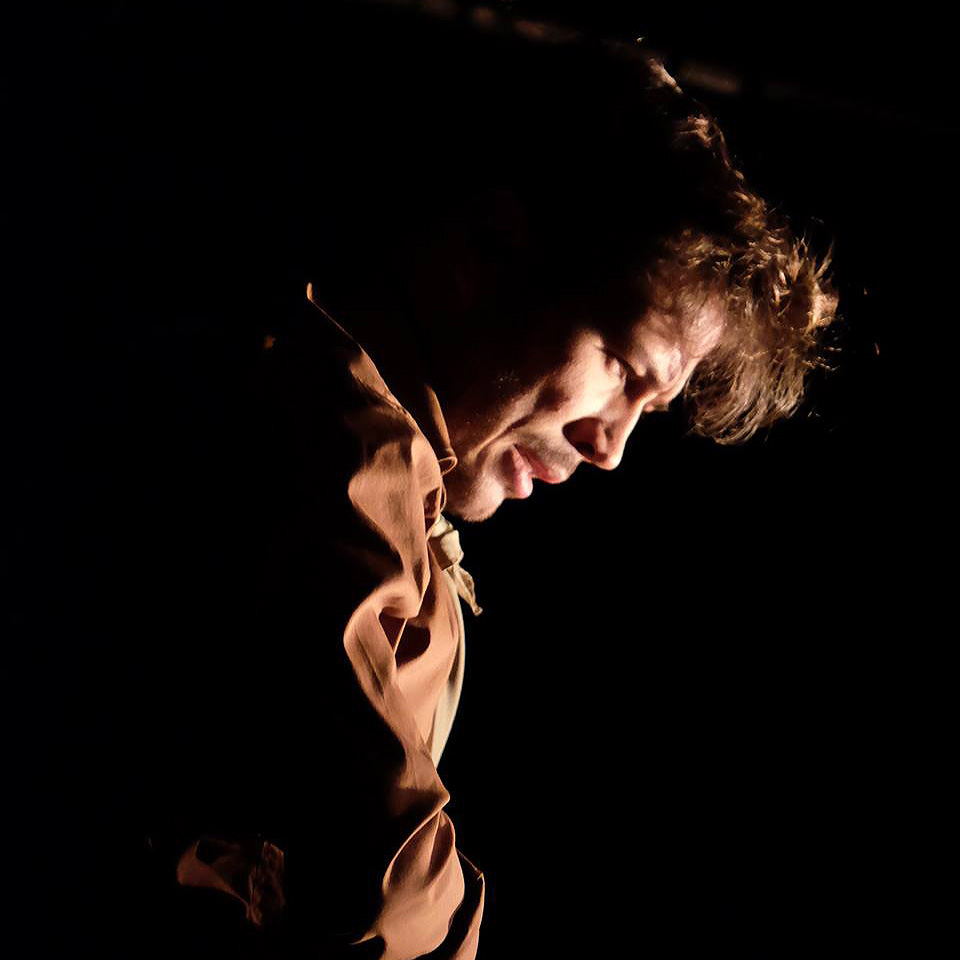 EMILIO OCHANDO, bailarin (Madrid, Spain)
Emilio Ochando trained with the National Ballet of Spain and at the Royal Conservatory of Madrid. He is a six-time competition winner of Classical, Danza Espanola, Escuela Bolera, Folkloric and Flamenco dance and has been recognized nationally for his innovative choreography in Madrid, recipient of the prestigious Almeria prize. During 2016 he has won first place in both Talent Madrid 2016 and in the Spanish national competition in Danza Espanola and Flamenco, Madrid. Over the course of his career he has danced with the companies of Domingo Ortega, Aida Gomez, Rafael Aguilar, Inma Ortega, Nuevo Ballet Espanol and Rojas y Rodriguez. He has toured Europe, Asia and North America, worked extensively in Japan and performs as guest artist internationally. His own company EmiliOchandoYCia, has launched productions including "De Ida y Vuelta", "3deUno" and "TINEVO".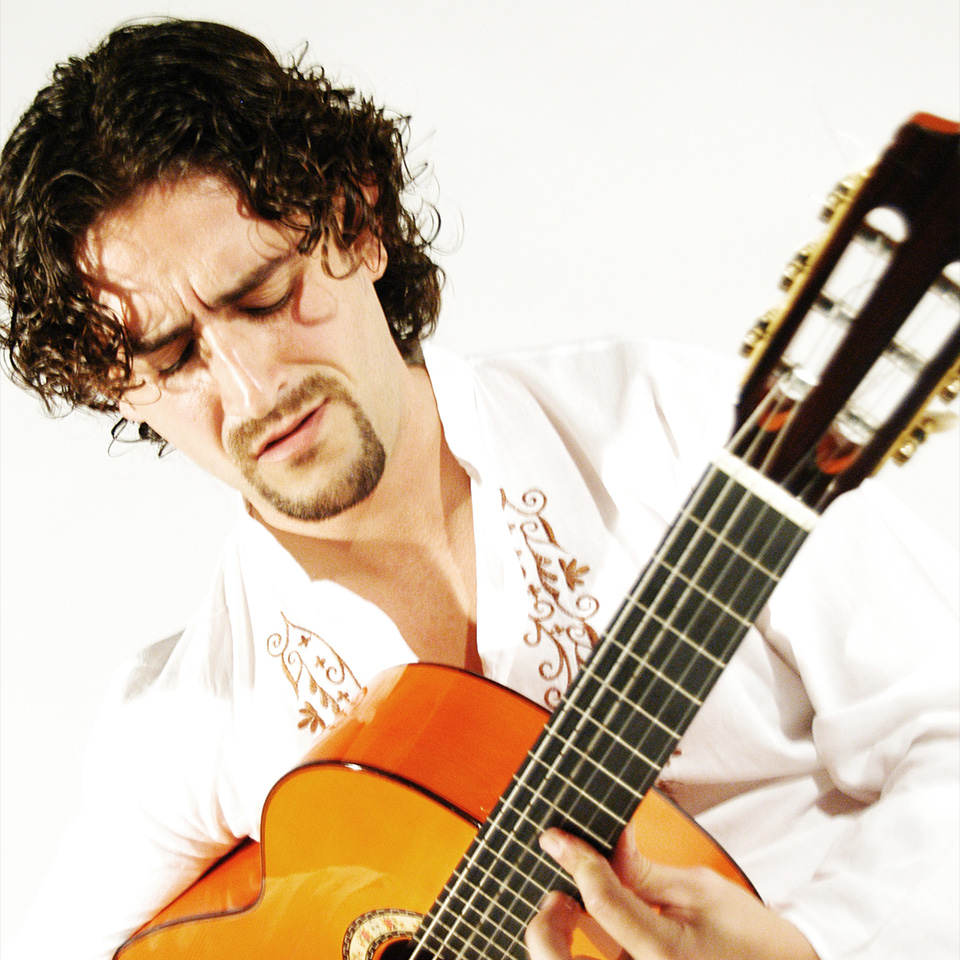 GASPAR RODRIGUEZ, musical director, flamenco guitarist (Malaga, Spain)
Gaspar Rodriguez is known for his sensibility, expression and revolutionary guitar artistry. He started his musical composition career with Nuevo Ballet Espanol and has since composed music for over a dozen international flamenco productions that have toured the world, including Fury 2001, Romeo y Juliet 2003 and Sangre Flamenca 2008. He has performed in Spain's grandest theatres and Madrid's best loved tablaos including Casa Patas, Las Carboneras, La Giralda and Las Tablas, and has accompanied avante-garde dance artists such as Antonio Canales, Rocio Molina, Rojas y Rodriguez. He has a long list of CD recordings including Ojala, Fury, Flamenco Directo and Cambio de Tercio. He won first place in the prestigious Sabicas Award Flamenco Guitar in 2005. His most recent stint as musical director has been for the companies of Carlota Santana, Antonio Granero and Davide Morales in 2016.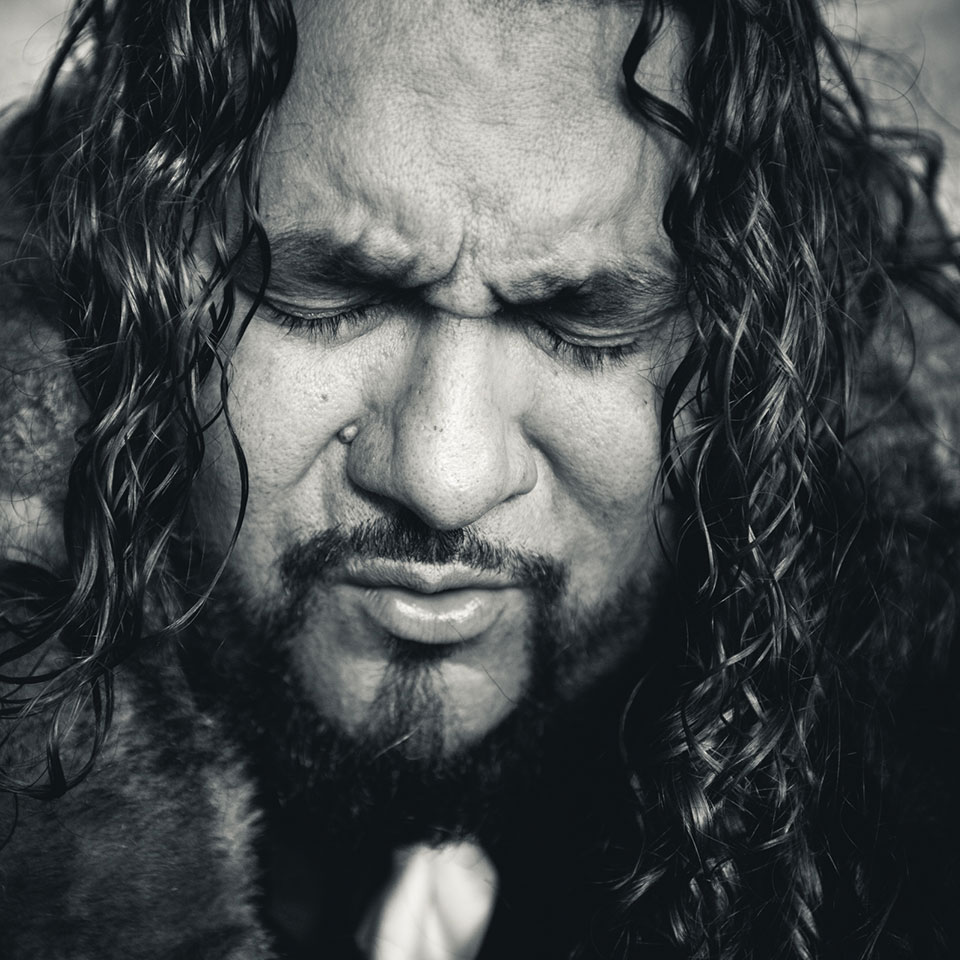 VICENTE GRIEGO, flamenco singer (Albuquerque, USA)
Vicente Griego "El Cartucho", Invited Guest Singer has devoted his life to the study of Cante Flamenco, the art of flamenco singing. In 1992, he began touring the US, Canada and Latin America with the Jose Greco II Flamenco Dance Company. He has extensively performed all over the USA from coast to coast in Festival Flamenco International de Albuquerque, Chicago World Music Festival, Santa Fe Opera and the flamenco festivals in Tuscon, Dallas, Santa Barbara, Las Vegas and LA. He is the instructor of Cante Flamenco at the National Institute of Flamenco, University of New Mexico and is the exclusive singer for Yjastros Flamenco Company. "El Cartucho is striking for his deep sonorous wails that seem to come from a cavern, someplace deep within his soul." – Chicago Artist's News www.vicentegriego.com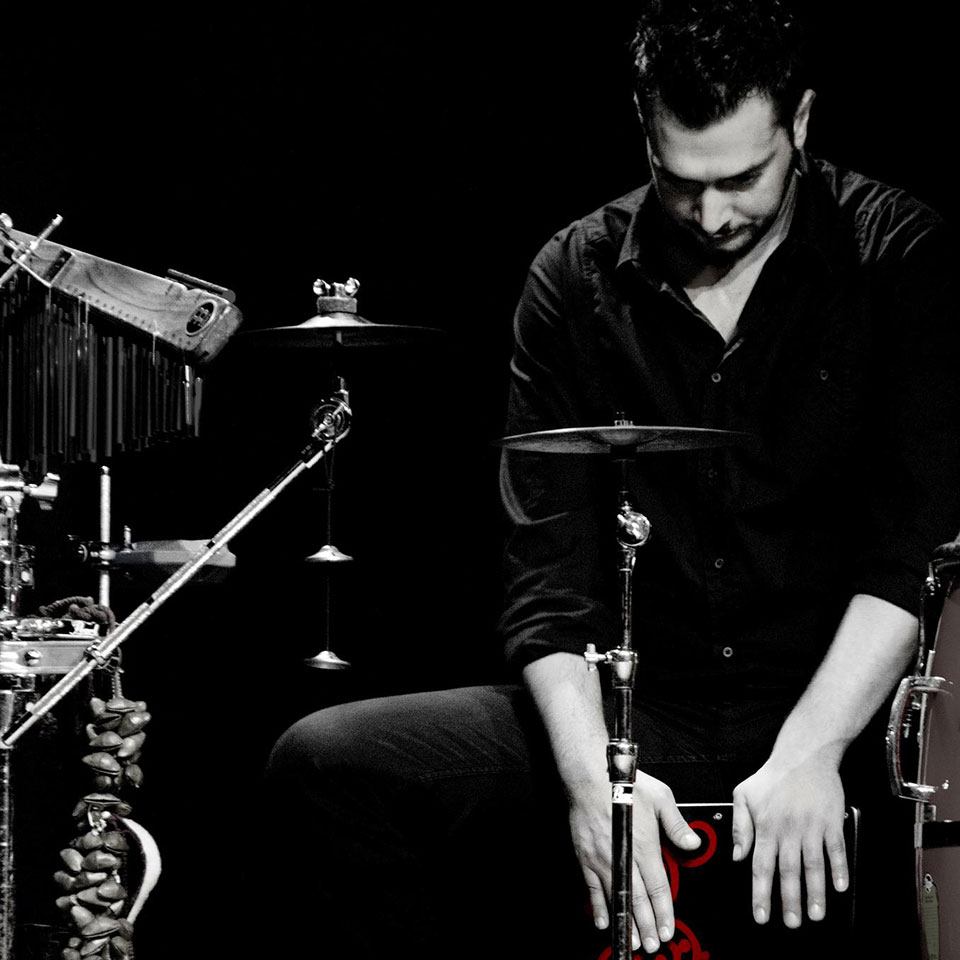 DAVIDE SAMPAOLO, cajon & percussionist (Rome, Italy)
Davide Sampaolo, Cajon & percussion, was born into a musical family in Italy and studied piano, classical guitar and drums from a young age. He studied percussion at the "Scuola popolare di Musica di Testaccio" and Afro-Cuban drums (conga, Timbal, Bongò, Batà) at TIMBA drum school in Rome. He became steeped in Cuban folklore, the Rumba, the Son, Salsa and Latin Jazz. From 1998 to 2002 he was a member of the choral association "MUSICANOVA" and has toured Denmark, Sweden, Finland, France and Greece. His travels brought him to Spain to study flamenco in Sevilla, Cordoba, Granada, Malaga, Barcelona and eventually Madrid to learn more about the modern Cajon Flamenco with the great maestros José Ruiz "Bandolero", Rafael Jimenez "el Chispas" and José Antonio Montaña.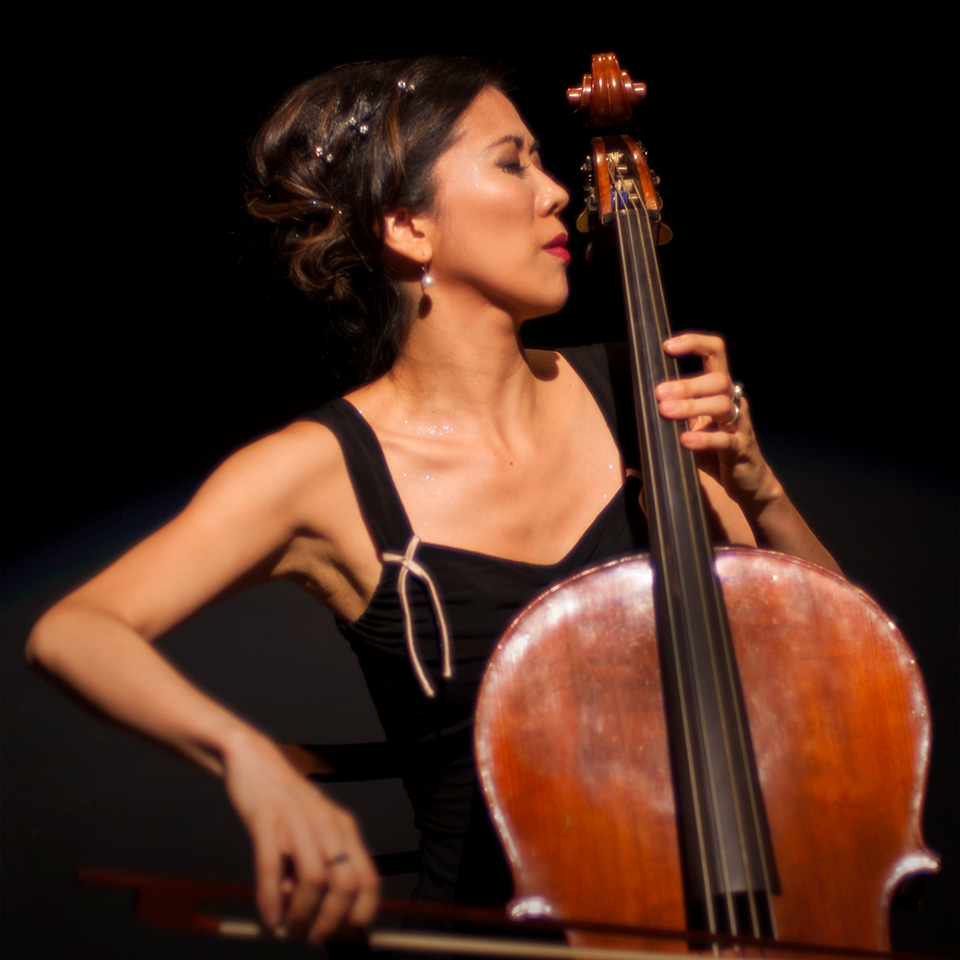 CYRENA "LA SIRENA", cellist (Vancouver, Canada)
Cyrena "La Sirena", MMus, is a modern cellist who also performs on baroque cello and viola da gamba.  A classical cellist with over a decade of flamenco dance and cante training has culminated in Cyrena's unique style – a rare lyrical sensitivity coupled with the rhythmic soniquete of flamenco.  She has performed with the Vancouver Symphony Orchestra, Vancouver Opera, Cantata Singers and the Pro Nova String Quartet.  She has performed jazz with Karin Plato and singer-songwriter Sarah Slean, and recorded with rock bands 54-40 and Nickelback.  As a flamenco cellist Cyrena has studied with Roma flamenco violinist, Bernardo Parilla, and has performed in multiple productions with Mozaico Flamenco Dance Theatre, Raices Y Alas and recently with the Kasandra Flamenco Ensemble in "Solo Flamenco".  She has played in the Vancouver International Flamenco Festival, White Rock Flamenco Festival, Vancouver International Dance Festival and with New Works Dance AllSorts.