Artists – Ritmo Y Soniquete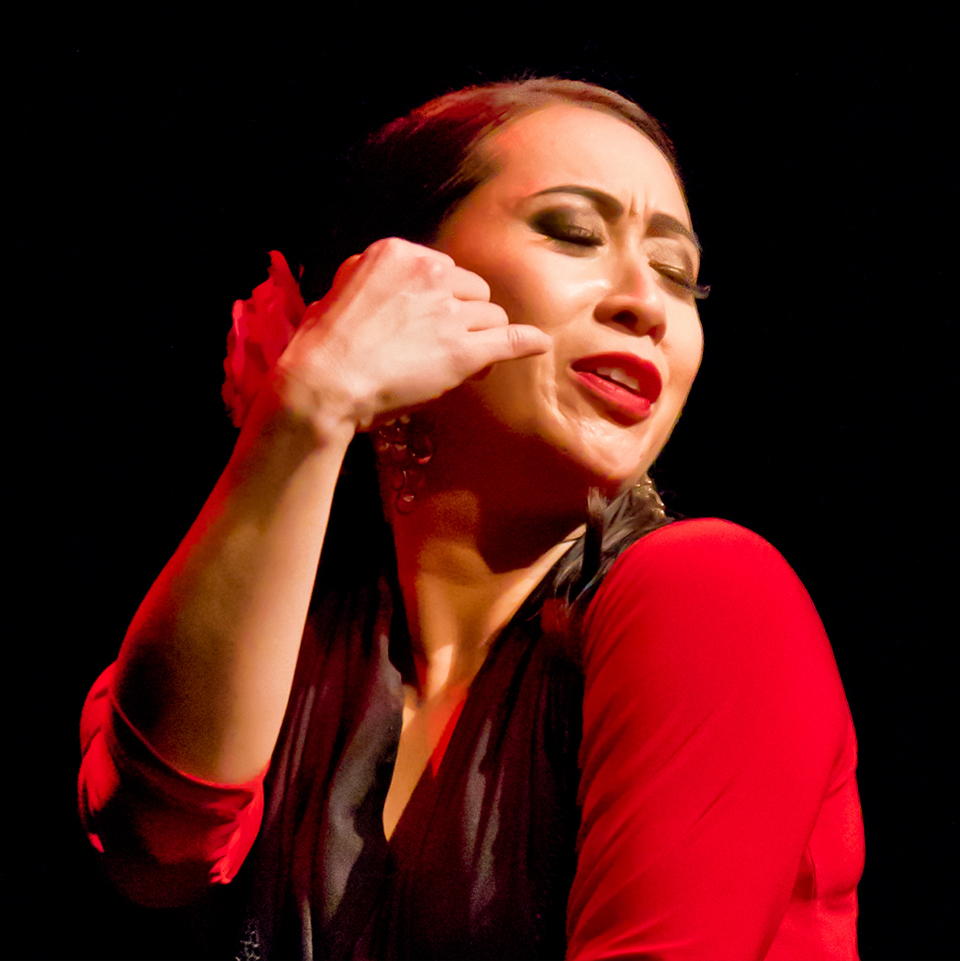 KASANDRA "LA CHINA", artistic director, flamenco dancer
Kasandra "La China" is one of Canada's leading flamenco artists well-known for her unrelenting drive to push the artistic envelope. A tirelessly ambitious artistic director and soloist, Kasandra is always hungry for new sources of inspiration and knowledge, constantly pushing her musical and choreographic mastery to its limits. She has performed with international flamenco artists including Maria Bermudez & Sonidos Gitanos, Ricardo Lopez, Emilio Ochando, Ivan Vargas, Gaspar Rodriguez and Daniel Jurado and has appeared in prestigious events with the Vancouver International Dance Festival, Vancouver Symphony Orchestra, Victoria & Vancouver Flamenco Festivals. She has toured with the Kasandra Flamenco Ensemble. Known for her explosive spirit, rhythmic footwork, grace and personal character, Kasandra embodies flamenco with her dynamic, precise style. She is the creator of successful productions including "La Tarara", "Encuentros" and "Solo Flamenco" and is the honoured recipient of Canada and BC Arts Council awards. "Kasandra is a powerhouse of one, and a notable icon in the world of Canadian flamenco dance and performance". kasandraflamenco.com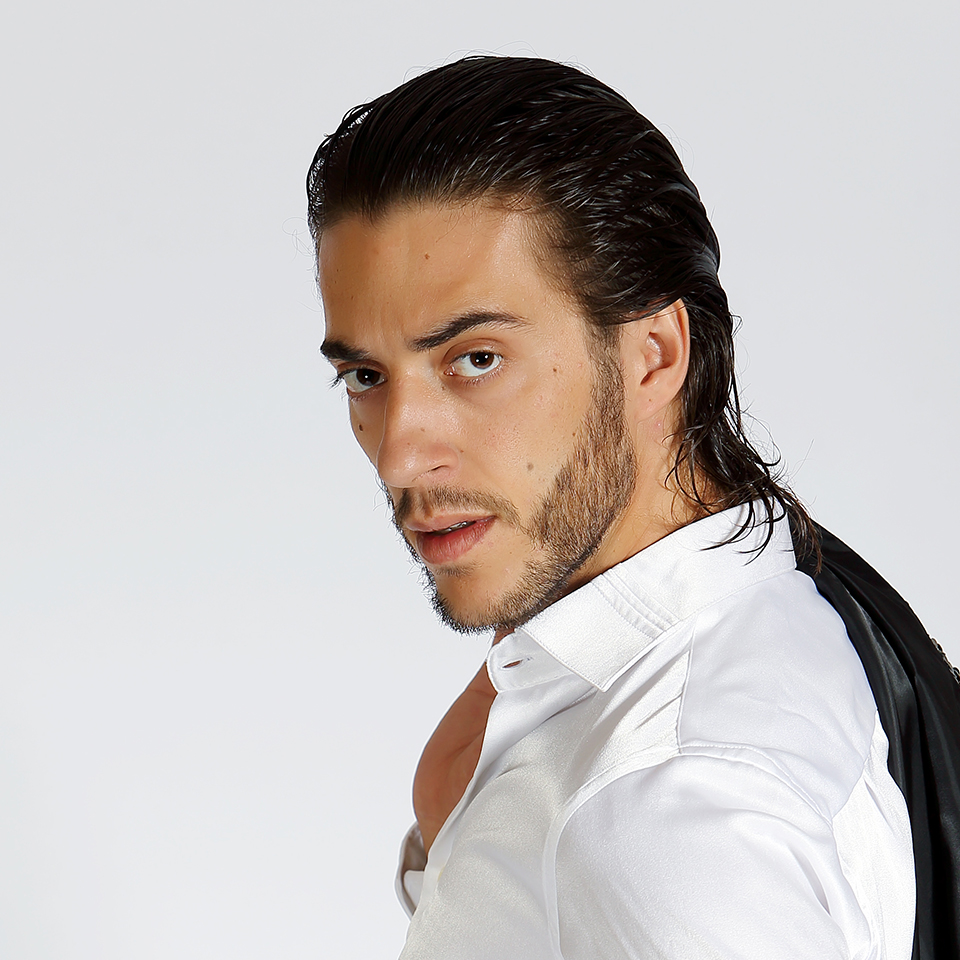 JOSE MANUEL ALVAREZ, bailaor (Barcelona, Spain)
Jose Manuel Alvarez was born in Sevilla and danced at a young age with flamenco and contemporary dance companies, touring throughout the world. He has performed at Festival de Jerez, Festival de Málaga, Ciutat Flamenco in Barcelona and Flamenco Festival of Albuquerque. He is a dancer in Compania Marco Flores and has collaborated on two touring shows, "Laberíntica" and "Entrar al juego". He has worked in Somorrostro y Ballet Flamenco Barcelona with the famed maestro, Antonio Canales. Since 2012 he has worked on his solo productions including "Ensamblaje" (2012), "Solo Con" (2014), "Ángulo Muerto" (2015) with Lucía La Piñona, "Hostal Pascual" (2016) and D-Structures (2017). He is the artistic director for Flamenco Ramblas in Barcelona, and regularly works in flamenco tablaos of Madrid and Barcelona, as well as at Palau de la Música. In 2017 he opened his own flamenco studio named ¡La Capitana! in Barcelona. He is a flamenco bailaor known for his rhythmic improvisation.
josemanuelalvarez.net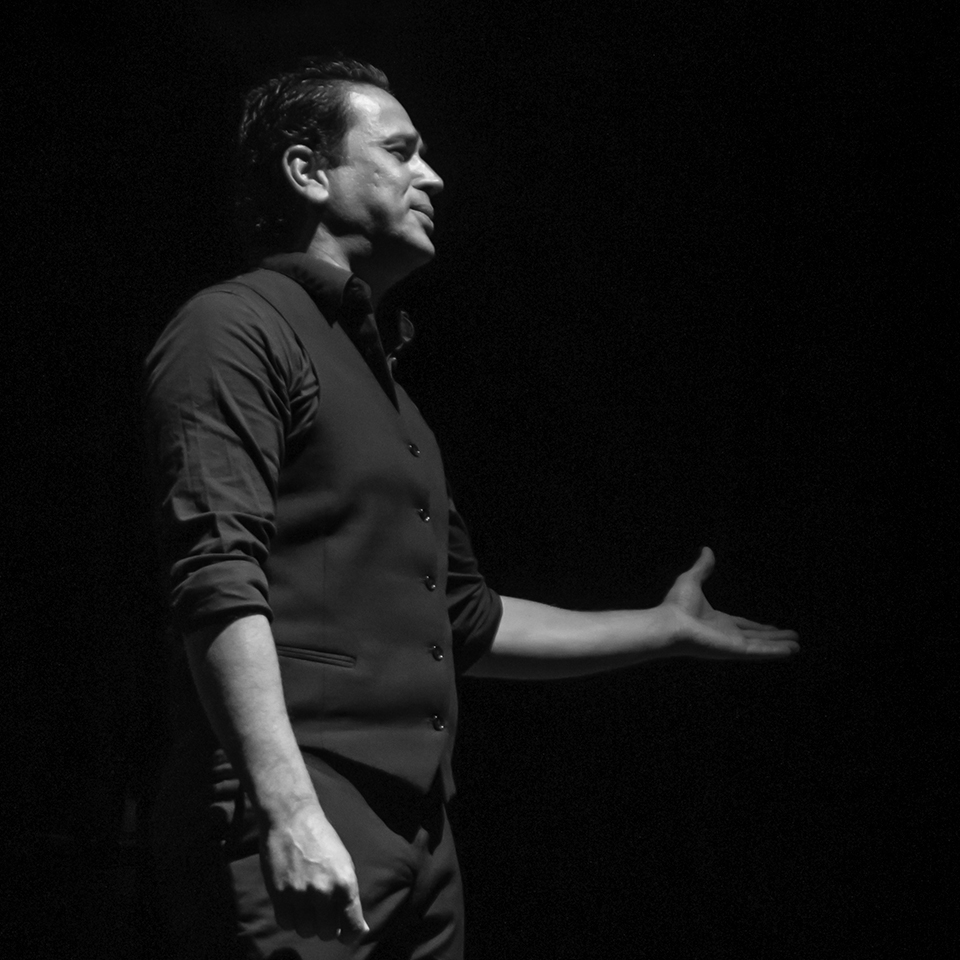 MIGUEL ROSENDO, Cantaor (Cádiz, Spain)
Miguel Rosendo, cantaor from Cádiz, was born in the Barrio de la Viña, famed for being steeped in the art of flamenco and flamenco cante. Miguel has worked in the most popular flamenco tablaos in Madrid, Barcelona and Seville and is known for his powerful, rhythmic voice, unique its resonant quality and echo. He has been the singer of many major companies such as Cristina Hoyos, Manuela Carrasco, Pastora and Israel Galvan, Juan and Pilar Ogalla, Javier Baron, Andres Pena, Javier La Torre amongs many others. He performs regularly in Sara Baras productions and has participated in the grandest events and festivals in Spain and has toured worldwide.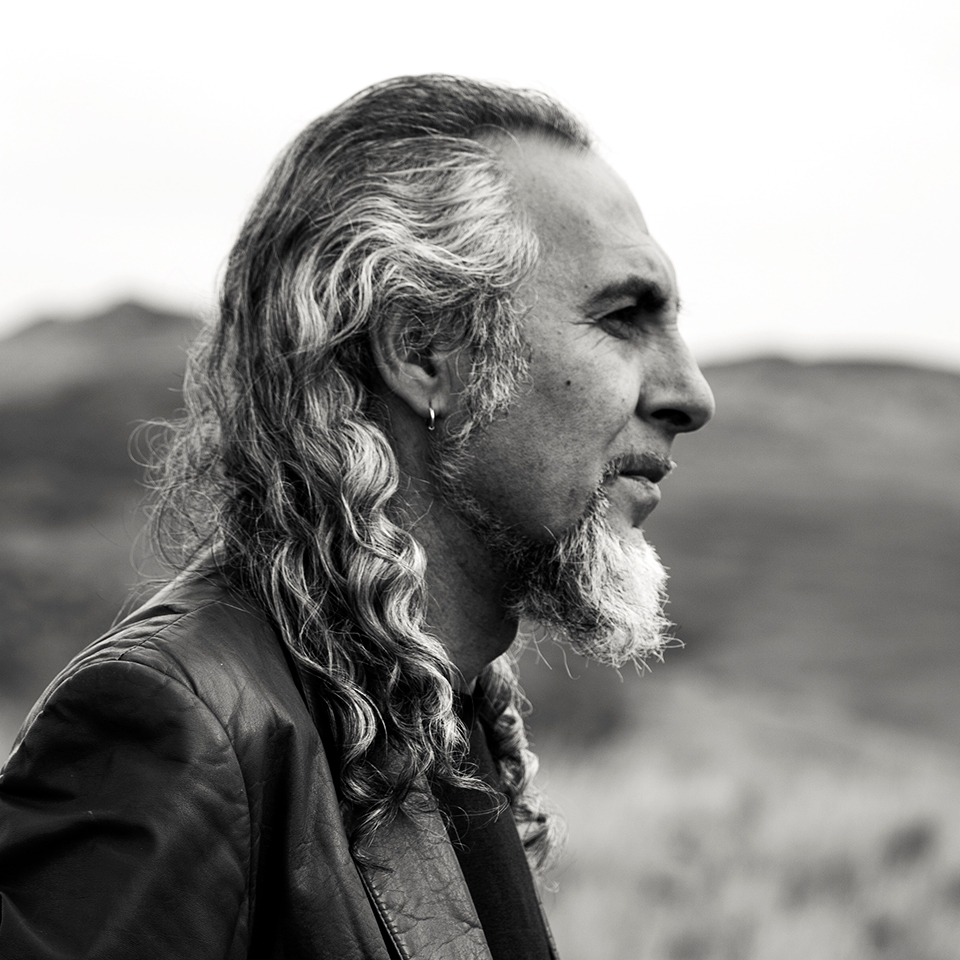 LUIS DE LA TOTA, Festero & Palmero (Jerez de la Frontera, Spain)
Born in one of the oldest Gypsy neighborhoods of Jerez de la Frontera, El Barrio de Santiago, Luis de la Tota began his career as a percussionist at the age of 8. He takes his artistic name from his grandmother 'La Tota', who has been an inspiration to him since his infancy. As a percussionist and palmero, Luis tours with flamenco's top artists such as Antonio Del Pipa,Maria Del Mar Moreno, Fernando de La Morena, El Capullo, Moraito, Diego Carrasco and Angelita Vargas and has come to the USA several times with dancer Maria "Chacha"Bermudez. As a Flamenco lyricist, his verses (letras) have been recorded widely and his work as a percussionist can be heard on many CDs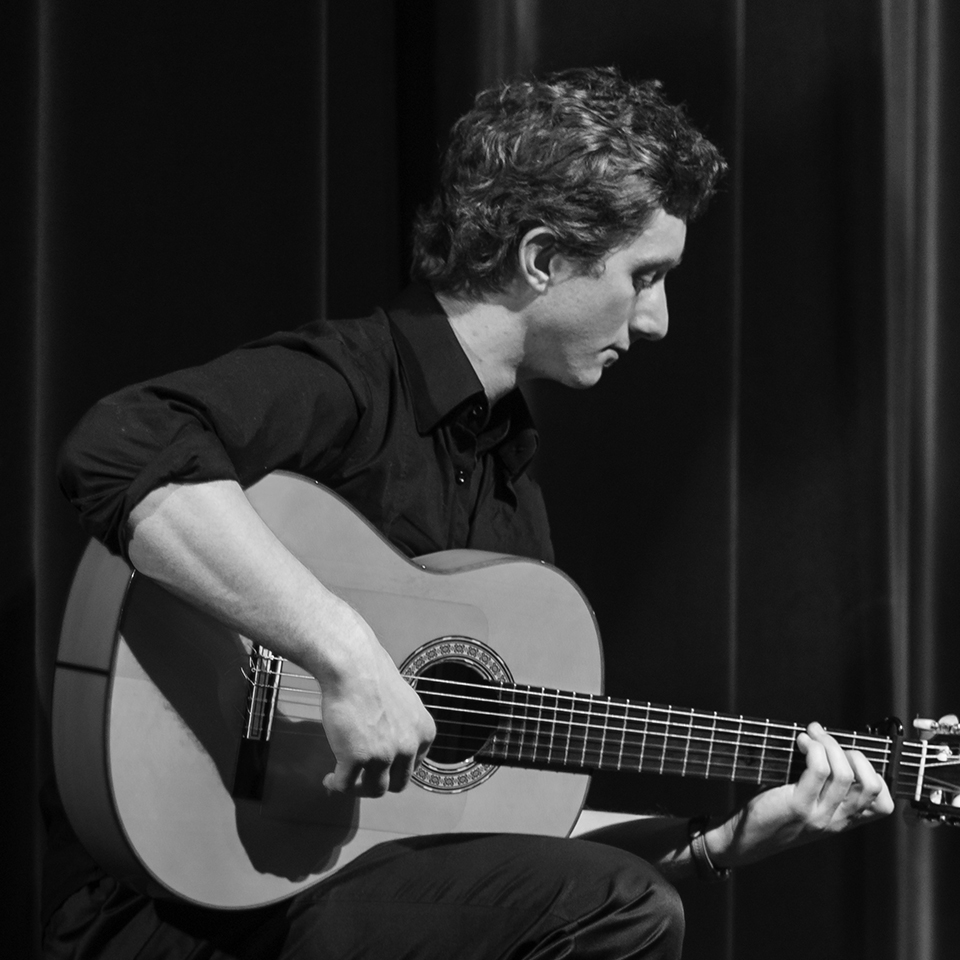 GARETH OWEN, guitarist
Gareth Owen is a world-class flamenco guitarist based in Victoria, BC, who has shared the stage with international flamenco artists Jesus Alvarez, Gaspar Rodriguez, Coral de los Reyes, Miguel Rosendo, Luis de la Tota, Domingo Ortega to name a few. Gareth's solo albums include Gareth Owen Flamenco Guitar 2008 and El Cobre with Antonio de Jerez 2010. He has played solo concerts at the Calgary International Flamenco Festival, in Victoria at the Alix Goolden Hall & St Andrew's Church, and in concerts presented by the Arts Council of Haida Gwaii. He has performed across Canada including Calgary, Toronto, Vancouver International Flamenco Festivals. He is the guitarist for Alma de Espana Company and collaborates with his mother, nationally acclaimed dancer/choreographer, Veronica Maguire, and had his beginnins with his father, renown flamenco guitarist, the late Harry Owen. flamencoguitar.ca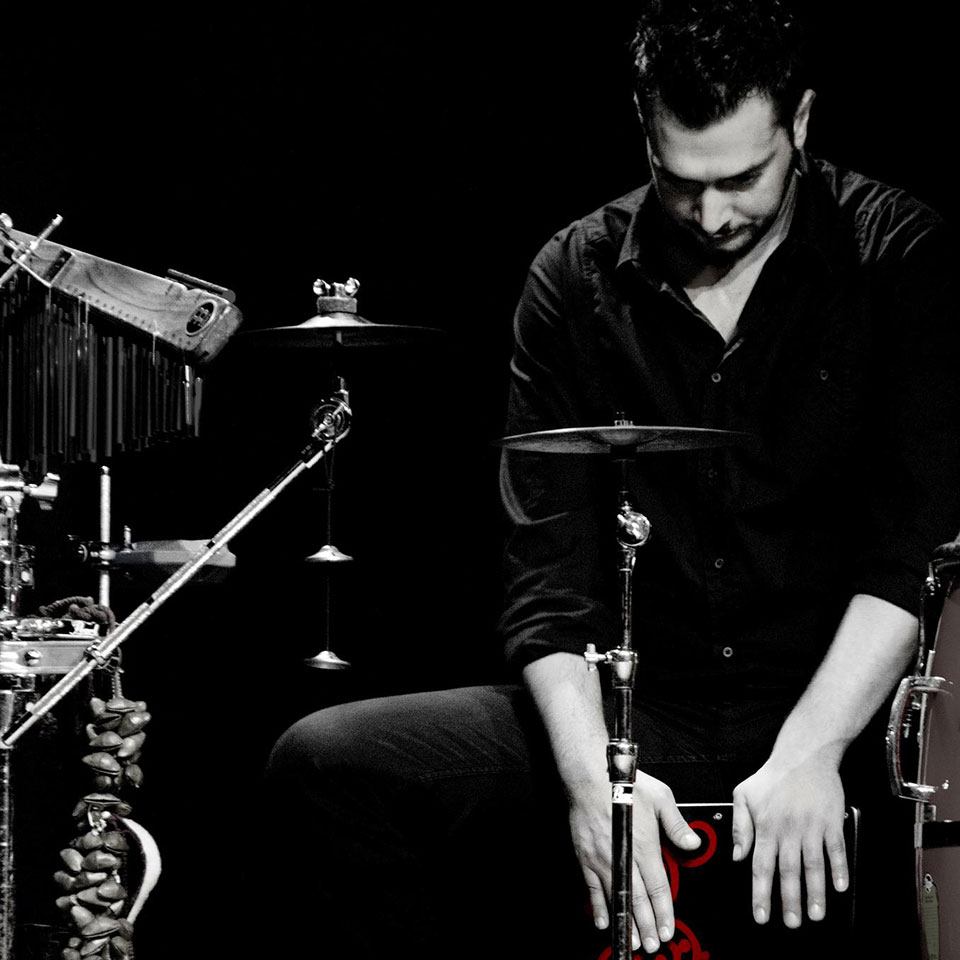 DAVIDE SAMPAOLO, cajon & percussionist (Rome, Italy)
Davide Sampaolo was born into a musical family in Italy and studied piano, classical guitar and drums from a young age. He studied Afro-Cuban percussion (conga, Timbal, Bongo, Bata) in Rome and became steeped in Cuban folklore, the Rumba, the Son, Salsa and Latin Jazz. His travels brought him to Spain to study flamenco in Seville, Cordoba, Granada, Malaga, Barcelona & Madrid where he learned modern Cajon Flamenco with maestros Jose Ruiz "Bandolero", Rafael Jimene "El Chispas", Jose Antonio Montana and Kike Terron.